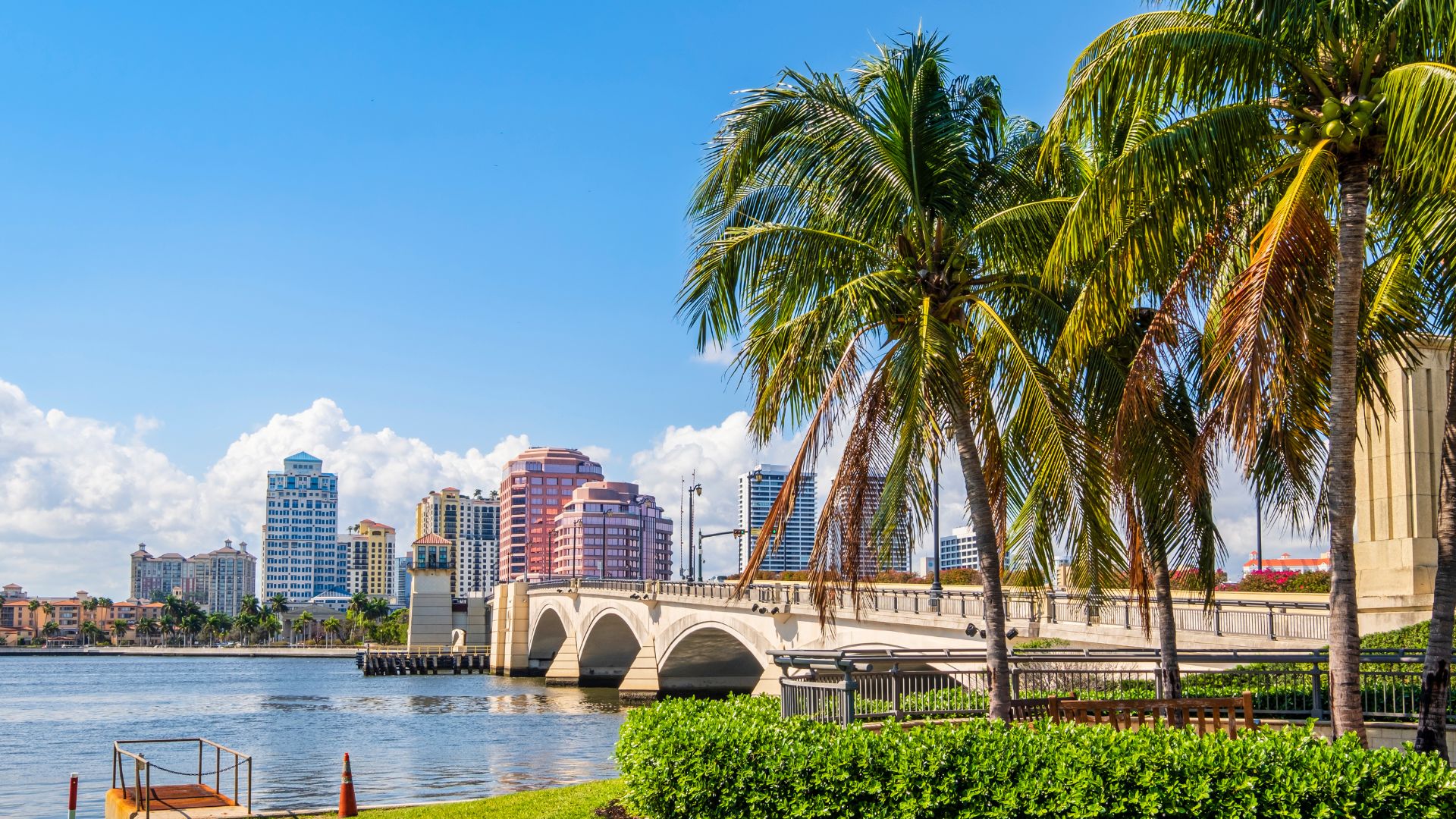 West Palm Beach is located in the state of Florida – the state where heart disease was the leading cause of death. That is why the governor of Florida signed legislation requiring students in public high schools to complete CPR training to graduate. This new policy went into effect on July 1, 2021.
The law mandates that school districts provide CPR and basic First Aid training to students in the ninth and eleventh grades. This prepares more people to save lives when needed.
The good news is that everyone can sign up for and attend a cardiopulmonary resuscitation (CPR) course. This is why an increasing number of Americans have decided to enroll in CPR classes. Furthermore, with so many courses available, everyone can select one most suitable to their needs.
But what is the average cost of CPR Certification Classes in West Palm Beach? Keep reading to learn about different CPR classes and how much you can expect to pay to get certified. We will break down the average cost of CPR and reveal what you can expect from these courses.
Is CPR Certification Mandatory in West Palm Beach?
CPR courses are required if you want to prepare for emergencies, but it is not mandatory for everyone in West Palm Beach. As mentioned, Florida has incorporated mandatory CPR certification for high school graduation. And school districts in Florida are encouraged to offer CPR and First Aid classes to all students starting from sixth grade.
In addition, some occupations also necessitate CPR training. For example, Emergency Medical Services (EMS) professionals in Florida must be certified in Basic Life Support and CPR at the Healthcare Provider level.
Emergency personnel, healthcare providers, medical professionals, and lifeguards are not the only ones expected to get CPR certification. First Aid and CPR certification is a job requirement in West Palm Beach for the following:
People working in educational facilities
Water-related activity instructors
People working with infants and children
Sports coaches and personal fitness trainers
People working with the disabled or elderly
Pilots and flight attendants
Hotel and restaurant staff
Why Take a CPR Certification Class?
CPR has been around several centuries, but many people still have to learn to perform this lifesaving technique. As a result, most people who suffer from cardiac arrest outside the hospital die – approximately 90% of all cases. Many people feel helpless in an emergency such as cardiac arrest, but anyone certified in CPR can make a difference. 
If CPR is administered quickly, the chances of survival increase, doubling and sometimes tripling. Unfortunately, 88% of out-of-hospital cardiac arrests occur at home, so you never know who you will need to assist; it could even be a member of your own family. 
When more people are adequately trained and equipped with CPR training, there will be significantly fewer deaths. If you take a CPR certification class, you'll learn CPR's hows, whys, dos, and don'ts. In addition, you'll learn how to recognize an emergency and how to respond without fear.
What Are the Requirements for CPR Training?
CPR requires no medical background, and people can learn it regardless of prior experience and knowledge. So, luckily there aren't any requirements for taking a CPR and First Aid training course – all you really need is a willingness.
Anyone over ten can enroll in a CPR course since this is the age at which the brain processes, retains, and recalls information most effectively. If interested, you can find programs throughout the city that provide hands-on First Aid and CPR training. The best way to find a training program is to contact your local training center.
Types of CPR Classes in West Palm Beach
Whether you're looking for a CPR course for personal knowledge, work, or school, you have many options. The American Heart Association (AHA) and the American Red Cross are the most influential and reliable organizations. Both organizations provide courses in adult, pediatric, and infant CPR/Automated external defibrillator (AED), ranging from Basic Life Saving (BLS) or First Aid to CPR for the Professional Rescuer.
The organizations follow the guidelines established by the AHA for CPR training. The AHA is in charge of conducting research and developing guidelines for high-quality CPR that are accepted and used across the country by every legitimate organization. The Red Cross follows and teaches the principles outlined in these guidelines.
So, when choosing a CPR course, make sure the training center is approved by one of these organizations and that it follows AHA guidelines.
Online, Classroom, or Blended Training
Both organizations offer online, in-person, and blended courses, so they are designed to fit your lifestyle and learning style. In addition, you can attend CPR classes whenever works for you since there are options available, even on weekends, as well as instructor-led, online, or blended course formats, as mentioned.
Classroom courses offer lectures with hands-on practice. Online CPR classes are more convenient, but they don't allow you to show your skills to an experienced instructor and thus do not meet OSHA certification requirements. the best option is blended learning since you can get the theory online and through in-person instruction.
Adult CPR Training
Adult CPR is the most basic course, which takes no more than an hour to learn. It will cover fundamental methods for kids aged eight and up and adults. This training can also include rescue breathing and defibrillation training. The price of the course may vary depending on the length of the training and the content. Individual Adult CPR training costs between $20 and $55 on average.
Pediatric CPR Training
Childcare providers must obtain this training since they can work with kids under eight. Since younger kids are more fragile, a specific technique is required when performing chest compressions. Pediatric CPR training typically costs between $25 and $40.
CPR & First Aid Training
Besides CPR, some courses will include First Aid, where you will learn to perform mouth-to-mouth resuscitation. You will learn how to act when someone is a victim of trauma, casualty, bleeding, or burns and how to help a choking person, in addition to CPR. First Aid and CPR training costs $40-$60.
Workplace CPR training
Healthcare organizations and institutions also offer CPR courses to employees to be prepared for emergencies. The training will be performed in groups, and the cost varies depending on the number of participants, materials used, and course content. For a minimum of 8 trainees, CPR training for a group costs between $35-$45 per person.
How Long Does the Certification Last?
The length of majority certification courses is a few hours. There will be an exam at the end of the course, but it will vary depending on the type of classes you take. When participants master the skills covered in the course and pass the exam, legitimate organizations will award them a certificate. The CPR certification lasts two years; after that, you must get recertified so your certification is valid.
Both the AHA and Red Cross provide First Aid and CPR/AED certifications to medical professionals and laypeople. However, medical professionals more widely recognize the American Heart Association CPR certification since it's more extensive and complex. In addition, Red Cross accepts a score of 80% on their exam for passing, while AHA requires 84% or higher.
Average Cost of CPR Courses in West Palm Beach, Fl
The cost of CPR training varies and mainly depends on the chosen provider and class type. It also depends on whether the course is solely for CPR or includes other emergency skills. However, a basic CPR class typically costs between $40 to $60 per person.
You can choose from many accredited organizations that offer CPR classes in Florida. The BLS CPR & AED classes usually cost $79.95. Besides these classes, if you want to take First Aid classes, you'll need to pay an additional fee of $20. However, you'll get extensive classes and gain high-quality emergency response education.
Wrapping Up
The fact that CPR can save lives is widely known, but the significance of CPR provision is not always understood. We hope you understand how vital CPR training is. Regardless of why you are taking a CPR training course, they teach life saving techniques and valuable skills that do make a difference.
Knowing that 9 out of 10 people who experience cardiac arrest out of a hospital die, it's time we all make a difference. And as you can see, CPR training is not only for medical professionals and first responders – everyone is encouraged to learn! And now that you know the average cost of CPR certification classes in West Palm Beach and everything concerning these courses, you can choose valid and acceptable CPR classes from an accredited health organization.